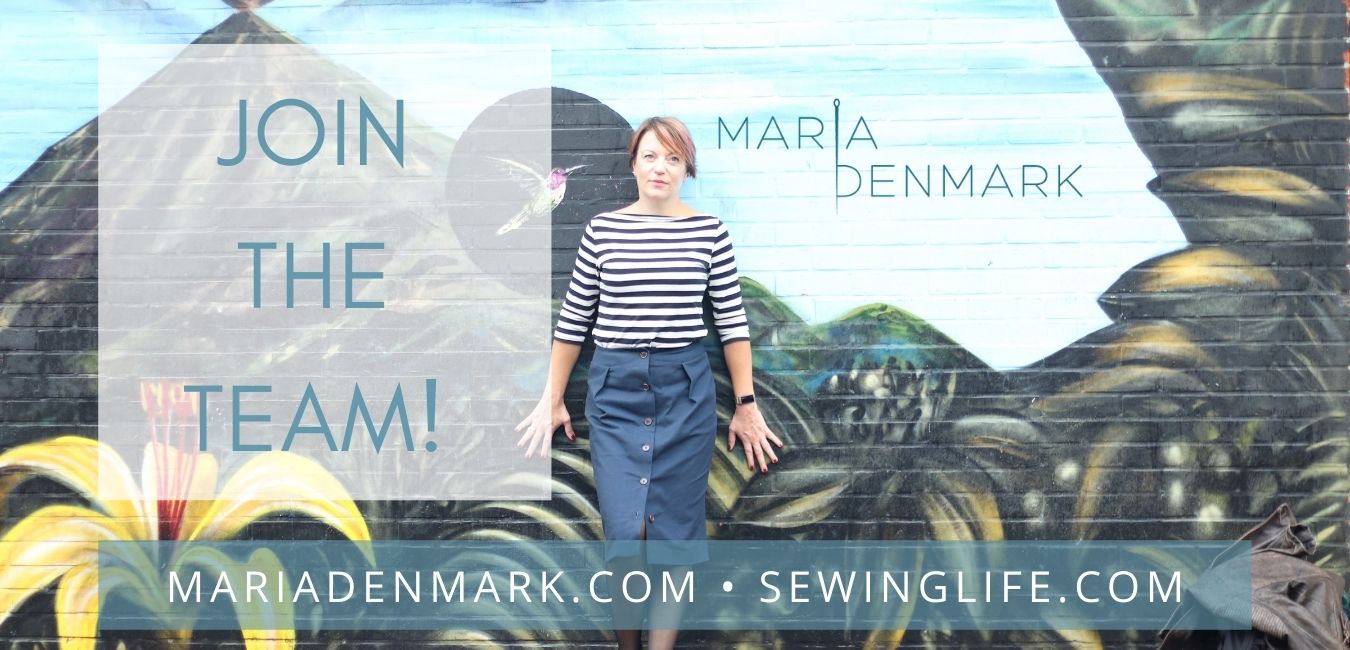 Thank you for your interest in joining the MariaDenmark Sewing Life Team!
We are looking for new team members to join for about 10-15 hours per month + a monthly (online) editorial meeting.
We are looking for team members that can help with one or more of the following assignments
Sewing and modeling garments for magazine and single patterns
Layouting magazines and instructions using Adobe Indesign.
Making pattern flats in our signature style (working in Adobe Illustrator)
Writing for the magazine about sewing, fitting, drafting, and styling (including taking photos)
MariaDenmark Sewing Life makes and publishes sewing patterns and sewing magazines in Danish and English.  
We mainly publish Sewing Life Magazine (and the Danish version called Sysiden), which is a bi-monthly online sewing magazine that includes patterns size 34 – 54 (XS – 4XL), articles on fitting, drafting, design, styling, and step-by-step sewing techniques, but also do single patterns, online workshops, and e-books as well as teaching.
The company is based in New Jersey, 50 minutes from New York City.  Team members work all over the world and communicate online.
Requirements:
Must have a basic knowledge of sewing (i.e., at least adventurous beginner (and willing to research techniques to improve your skills).
Must be comfortable and fluent in communicating in English.
Must have experience with the type of work you will be doing (for example, layouting, illustrating, or writing).
Have basic photography skills (and if you know how to do a little editing, that's an extra plus)
We offer:
Creative and fun assignments
Access to expert fitters and sewists that'll be happy to teach you
20 USD/hour (based on estimated hours per assignment)
Colleagues and new friends from around the world.
Interested?
Shoot Maria an email at team@mariadenmark.com as soon as possible (and before December 31st) and tell her a little about yourself, your sewing and writing experience, and how you can help. She would love for you to include links to your online and social media presence as well.
We will be doing interviews via Zoom during the first couple of weeks of January 2021. 
MariaDenmark Sewing Life aims to be a diverse company and highly encourage people of all nationalities, genders, ages, sizes, and colors to apply!