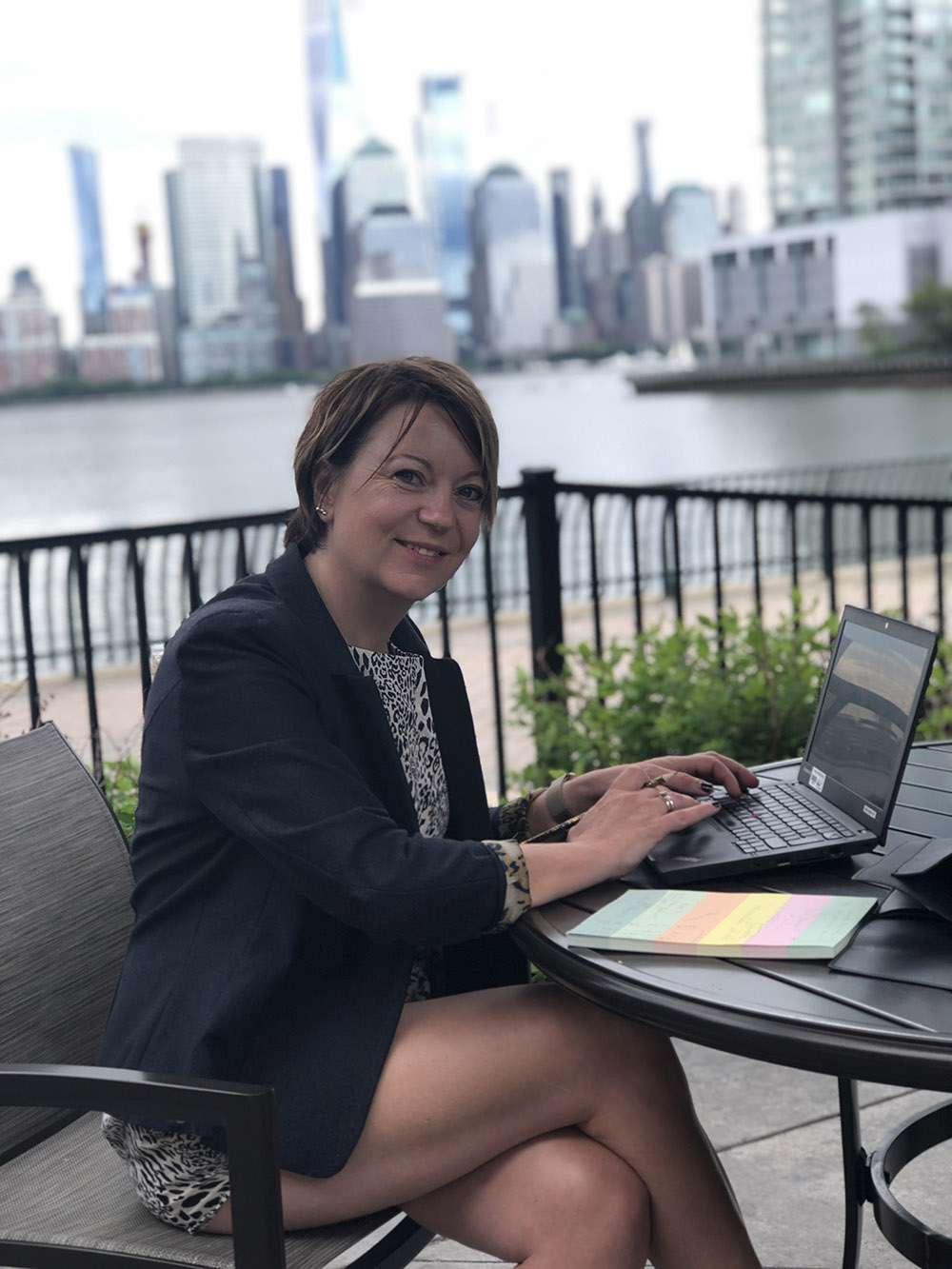 Hi and Welcome!
I am Maria Fabæch Moesby – The founder and owner of MariaDenmark Sewing Life.
"I love sewing because it gives me the freedom to dress in something that fits and suits my body"
I believe that the entire purpose of fashion sewing should be to make you feel good about yourself. And warm, of course. 
And I'll teach you simple, fun and efficient sewing and fitting techniques so that you can sew clothes that make you look and feel great – so you can spend your brainpower achieving great things in life.
You can learn from the blog posts, the Facebook Group, the newsletter, the patterns, the e-books and the membership.
If you want to know the story of how I came here – and what the plans for the future are – read on below…
 Way back when…
I was once a middle school teacher who sewed my own clothes just for the fun of it.
But I became more and more frustrated with the fact that the garments never turned out quite as I had imagined. So I took a lot of classes and read tons of books about sewing, designing, fitting and drafting. And I kept sewing and learning more and more.
Fast forward through a period of 8 years where I taught school full time, studied at evening classes to learn design, drafting and grading AND sold other Danish sewing patterns (with instructions in English) in my online shop.
In 2012 I quit my teaching job and now I use my background in education to help other sewers make well-fitting every-day clothes through MariaDenmark patterns, e-books, online classes and magazines.
And still moving on…
Since 2014 I have been publishing Sysiden – a Danish bi-monthly online sewing magazine  –  and in the fall of 2019 we began publishing the international Sewing Life Magazine. It changed format to a membership – and we love creating new patterns for the wonderful Sewing Life community!
In the summer of 2018 I left Denmark and moved to Jersey City in New Jersey, USA (yes, I actually lived with a view of the Manhattan Skyline and Freedom Tower) and now I'm busy building my American company and entertaining family and friends, who suddenly want to visit us all the time :-).
After the pandemic hit in 2020, we moved out of the city to the wonderful small town of High Bridge, New Jersey. We are starting an actual sewing school with live classes in 2022.
I am no longer just a solo-entrepreneur. The MariaDenmark Team consists of 6 wonderful, talented women – and one wonderful, IT-knowledgeable man, who are all committed to teach you how to use your sewing skills to make clothes you look and feel fabulous in!