It is done.
I finally took some time yesterday, when I was not too tired, to finish the 60's dress. All I needed to do was to sew in the facing, press the seaming and then press the facing in place (while waiting f o r e v e r for the tiny bit of seam to cool before I could move on to the next tiny piece) and then the hemming of the dress and the sleeves.
I had a little trouble with the hem. I hate hate hate hemming knit dresses – which is why I usually do a rolled hem on the serger. But this time I thought it would be better with a proper folded-up hem. Only the fabric shifted when I tried hemming and I got more and more annoyed with it all.
Then I remembered. I actually have some lightweight Steam-a-seam. We can't get the light weight kind here in Denmark (only the heavier stuff, which is great for curtains or trousers, but not for knits and thin fabrics), so I had been saving it… For when? I don't know. But now I decided it was time to start using it. It worked out great! First I steam-a-seamed the hems in place, then I stitched them using a long straight stitch.
Since neither the hem on the dress or the sleeves need to stretch to fit, the seams won't pop. I hope.
Anyway. I really like (or should I say "I really dig") this dress. Especially when wearing long high healed boots with it.
The pattern is Onion 2036 – That 60's Dress. I did a basic version, because of the busy print on the fabric, and omitted the vent at center front and the pockets.
I made a size 38 and the only alteration I did, was a Rounded Upper Back Alteration. And then I sort of changed the order of doing stuff – like saving the facing for the final steps. If I make this in a woven fabric, I'll probably go up a size (my measurements are just in between size 38 and size 40).
I love the dress – and the retro feel, and I think it's a really basic shape that'll be great for heavier weight fabric for winter dresses. And while it's basic- it has a great fit because of the back darts and the bust darts. No wrinkels.
After sewing yesterday, I went outside to work in the garden, and we didn't get to take pictures until today. Well, we didn't get to take pictures of me until today. Let me introduce you to: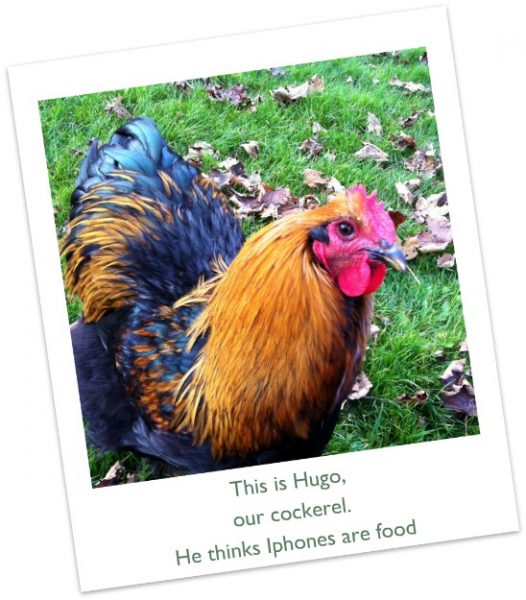 :-)