Well, it's been quite some time since I've released a new MariaDenmark pattern (I'm afraid I have been very busy with my Danish online sewing magazine). But now I'm proud to introduce:
Annika is a great, easily sewn dress for heavier knits (such as Ponte de Roma, Jaquard jersey and other double knits). And it's an elegant style, great for most occasion, perhaps excluding garden work (and it's not really the season for that here, anyway…)
Annika has a straight high boat neckline. The neckline has a build-in facing, so no need for binding or other finishes.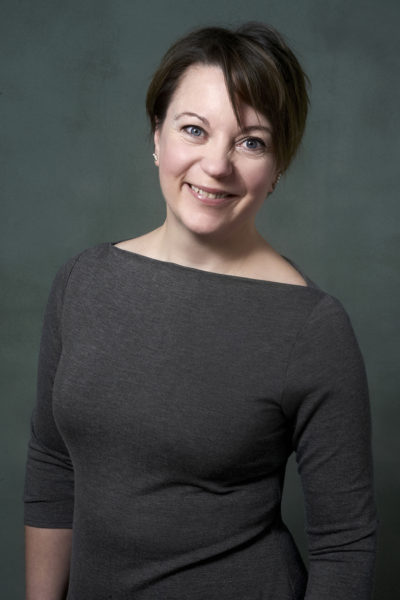 The dress has a slight pencil shape and a shaped centre-back seam with a vent. The centre-back seam is shaped for a better fit.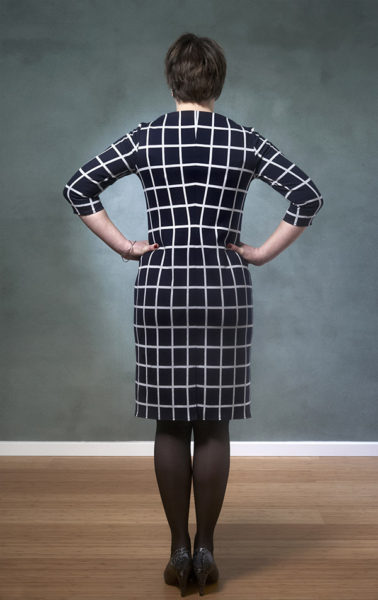 TIPS for choosing the size and for fitting the Annika dress:
The dress is drafted for a rather straight body shape, as you can see in the size chart, with an average size bust (B-C-D, depending on size). But don't let that put you off the pattern if you have a different body type.
It's quite easy to customize the pattern to fit your body. Simply merge your sizes (for instance, if your bust is size 38, but your waist is size 40, blend the sizes) for a custom fitting of your dress. Here's a quick look of how to do that:
The pattern is drafted to be quite loose fitting around the waist. If you have a small waist, in relation to your hips, by all means, take in the seams in the waist area!
Tips for sewing the Annika Dress
The Annika dress is fast and easy to sew. The only tricky part is the neckline and the shoulder. SO I made a video showing how to sew it here: