This little angel (on the right! :-)) was born!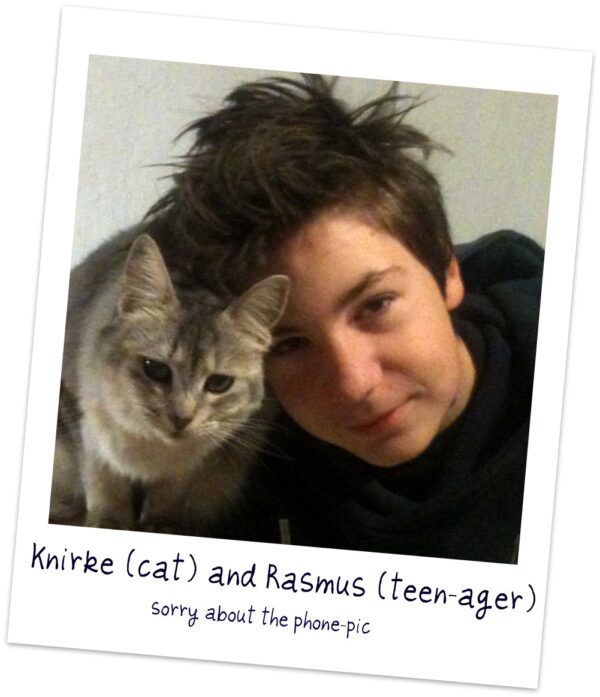 He was a lot smaller then (thank g*d!) – we've both grown a lot since then.
We celebrated with the family (us, my sister, his father and bonus-mom and most of the grandparents) Saturday, and this morning we made a birthday breakfast for him at home. He took cinnamon buns to pass out to his classmates at school and will have a disco party in January for the 20 kids in his class.
He is a good person and very bright and I'm proud of him every day!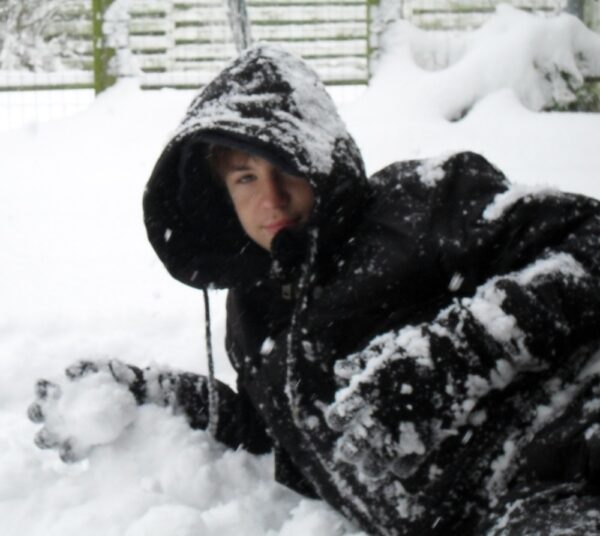 Congratulations Rasmus!
P.S. We have all had the flu in the last weeks, and have been to a zillion birthdays (half my family was born in November) but I haven't forgotten about the gift post – Also I am almost done (2 rows left) with my Raspberry jumper and a new mitten is on the way as well!