Nanna, whom I share work-space and most waking hours with, and who's behind the fantastic How To Do Fashion vintage style sewing patterns, does not do casual. Ever. (And by that, she is pretty far from me on the style-spectrum;-))
But she did feel like she needed some casual clothes. You know, for when she goes to the playground with her daughter, or on Sundays when she relaxes at home. So when I had first made the Annika Dress, she asked if she could sew a sweatshirt using the dress pattern.
And of course she could! Especially if she didn't mind showing you how she did it. She didn't mind: You can see her tutorial HERE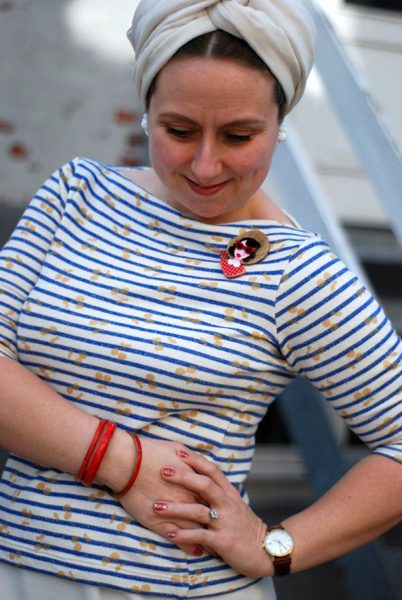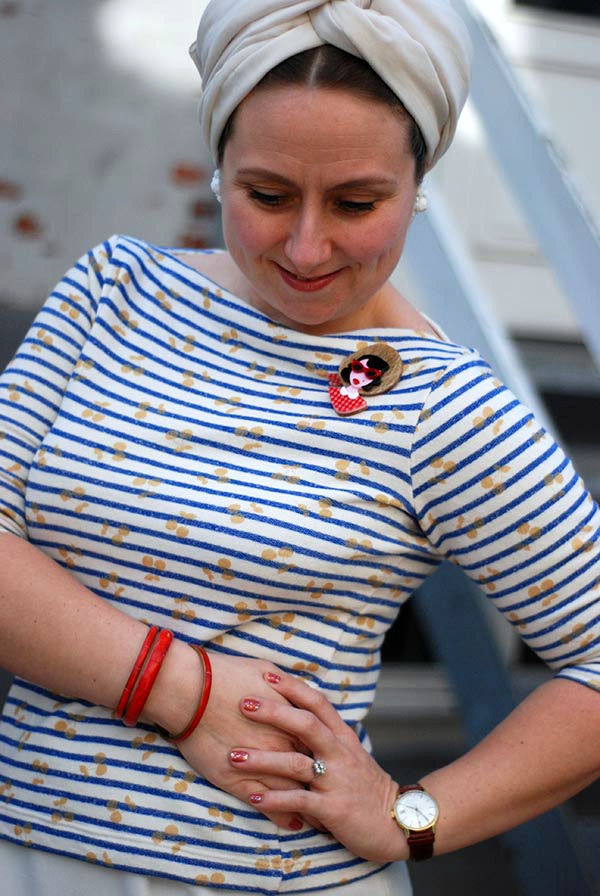 The result is a great navy-look vintage styled top made from sweatshirt fabric (it's from MeterMeter.dk).
P.S. While you are over at the How To Do Fashion site make sure you sign up for the Newsletter! When you do, you get a FREE basic pattern for a woven top + many many tutorials on how to make it in different versions. Ready to sign up? Go HERE
P.P.S. Do you have your Annika pattern yet? No? Then hurry up and see what a great pattern it is HERE