Description
About the Birgitte Basic Tee
The Birgitte Basic Tee is your perfect tee!
It's a true wardrobe staple, that can be varied endlessly.
Make a top for gym class or create a fabulous party top. It all depends on the fabric you choose!
This pattern is for a close fitting t-shirt with set in sleeves.
Choose between V-neckline or deep U-neckline and between short sleeves, long sleeves or slightly bell shaped ¾ length sleeves.
The t-shirt has a bit of negative ease at the bust area but skims loosely over the stomach area. Perfect for women of all shapes and sizes.
Sizes
This pattern includes all sizes from XS  to 4XL.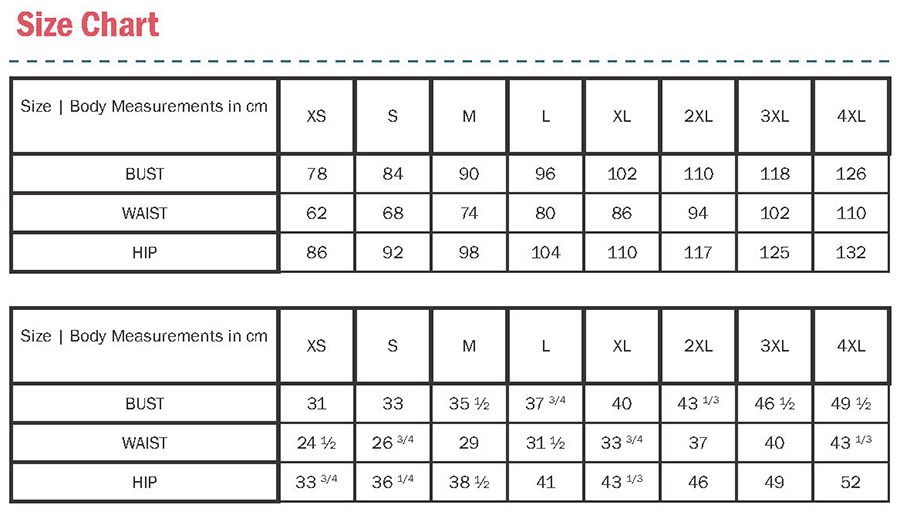 Delivery
This pattern is available as a printed pattern OR a .PDF download, which you will be able to download right after ordering.
Printed patterns are shipped Monday, Wednesday and Friday. Delivery time depends on the destination postal service. Ususally within 5 days from shipping.
Downloadable patterns: You'll need a recent version of Adobe Acrobat Reader (get it for free HERE) installed on your computer.
Save the pattern to your computer and open it in Adobe Acrobat Reader before you print. Browsers sometimes print inaccurately.
You will also receive a confirmation e-mail with links to the downloads (check your spam filter if you don't see it within 5 minutes). If you register on the site (create an account) as you place your order, you will always be able to download your pattern form within your account.
You can then print the pattern on your home printer (A4 or letter) and easily assemble it following the instructions included in the instructions.
This pattern also includes an A3-version which allows you to print it on an A3 printer, should you have access to one. And a Ao/36″ version to print at your local copy-shop.
Recommended Fabric
The Birgitte Basic Tee is designed for knit jersey fabric containing elastane (also often called "lycra" or "spandex") to give it stretch.

Additional supplies
Thread to match your fabric.
A stretch twin needle if you want a twin needle hem.
Tips to help you sew your Birgitte Tee:
There are many tips and hints to help you sew and fit jersey-tops over on the blog. Here are a few to get you started
[Q&A] Sewing with knits: Pin and sew the neckline
An easy Full Bust Adjustment (FBA) for no-dart fronts..
How to sew a twin needle hem that works AND looks great!
[instanow hashtag= birgittebasictee show_hashtag= 1 window= 1 logo= 1 style= default media= 20 link= page layout= grid columns= 3 lm_num= 12 ]
[instanow hashtag= mariadenmark102 show_hashtag= 1 window= 1 style= default media= 20 link= file layout= grid columns= 3 lm= 1 lm_num= 12 ]